March 9, 2018
Promotion with Tenure for Professor Giulio Chiribella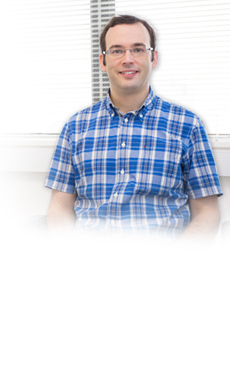 Congratulations to Professor Giulio Chiribella on his promotion to Professor with tenure from March 1, 2018. The award of tenure and the Professorship signifies the University's recognition of Professor Chiribella's excellent performance and meritorious accomplishments in his academic work.
Before joining our Department as Associate Professor in August 2015, Professor Chiribella was an Associate Professor at Tsinghua University in Beijing from 2012-15, and a Postdoctoral Fellow of Perimeter Institute for Theoretical Physics in Waterloo, Canada from 2009-2012.
Recently, Professor Chiribella receives the Croucher Senior Research Fellowship for 2018-19. He has been selected as a Global Scholar in the Quantum Information Science (QIS) research program under the CIFAR (Canadian Institute for Advanced Research) Azrieli Global Scholars Program in 2016. Awards received earlier including Hermann Weyl Prize in 2010, 1000 Talents Plan of China Young Investigator Award, Physics Track in 2012, and Tsinghua University Excellent Young Teacher Award in 2015.
His research interests are in the field of Quantum Information Theory and Quantum Foundations. He is a Member of the Standing Committee of the International Colloquia on Group Theoretical Methods in Physics (ICGTMP), the Editorial Board of Journal of Physics A: Mathematical and Theoretical, the FQXi Foundational Questions Institute, and a Fellow of the National Virgilian Academy of Sciences, Letters and Arts, Italy.