March 18, 2016
Dr. Chun-Kit Chui Receives University's Outstanding Teaching Award 2015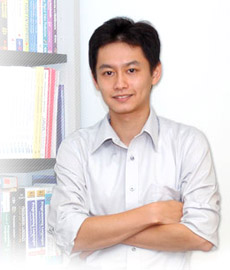 Congratulations to Dr. Chun-Kit Chui for receiving the Outstanding Teaching Award from the University's Teaching Excellence Awards 2015. The Selection Panel, which was chaired by Professor Peter Mathieson, President of HKU, was deeply impressed with the awardees' dedication to teaching, their tireless and creative efforts to make learning enjoyable and challenging, and the impact that they have made on their students' learning.
Dr. Chui obtained his Master and Doctor of Philosophy degrees at HKU. He joined our Department's teaching team since August 2011, and had been providing teaching assistance for undergraduate courses when he was a research postgraduate student.
Dr. Chui received the Faculty Outstanding Teaching Award in 2012-13. He also received the Department's Teaching Excellence Award in 2011-12, 2012-2013 and 2013-14, and was selected thrice as the Best Tutor in the Department of Computer Science.
Let's congratulate Dr. Chui again for his outstanding achievement in teaching, and
a big thank you for his contributions to the Department.