June 24, 2015
Government of Macau SAR Invites Professor T.H. Tse and Mr Albert So to Present an IT Accessibility Workshop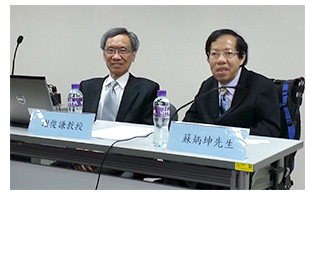 The Social Welfare Bureau of the Government of the Macau Special Administrative Region invited Professor T.H. Tse and Mr Albert So of the Department of Computer Science to be the main speakers of the IT Accessibility Workshop held on June 4, 2015.
The workshop aimed at knowledge exchange among departments of the Macau SAR regarding the basic concepts, policy issues, and techniques for IT accessibility by people with a disability. 21 departments with 60 representatives participated in this full-day workshop.
Click here for the PowerPoint files and other reference materials (in Chinese).