March 6, 2014
HKU Computer Science Ranks High in 2014 QS University Subject Rankings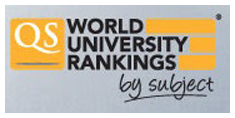 HKU Computer Science ranks number 14 in 2014 QS World University Subject Rankings in Computer Science & Information Systems. This can be regarded as an acknowledgement of our uncompromising commitment to teaching and research excellence. The rankings, together with the University's close ties with the industry, position our students strongly in their ongoing development.
The Head of the Department of Computer Science, Professor Wenping Wang commented that
"We are fortunate to have been placed in the league of top computer science departments in the world again this year by the QS University Subject Rankings in Engineering & Technology. Although ranking is never in our agenda to continually gear the department to better serve our students and the society, the good news brings immense encouragement to all our staff and students and confirms that our insistence and efforts on always pushing for the highest qualities in education, research and services do pay off. This department has been and is built on the principle of being always on the lookout for changes for the better, which we believe is one of the factors contributing to our strength in the eyes of many others in this fast changing society. We pledge to continue to maintain this dynamics in our endeavors to reach for even higher goals in the future."
The QS World University Rankings are annual university rankings published by Quacquarelli Symonds (QS) which provides overall rankings as well as ranking for individual subjects. The rankings are based on research citations, alongside reputation surveys of over 62,000 academics and 27,000 graduate employers worldwide. The QS World University Rankings is regarded as one of the three most influential and widely observed international university rankings, together with the Times Higher Education World University Rankings and the Academic Ranking of World Universities. Please visit http://www.topuniversities.com/subject-rankings/2014 for more details.