January 7, 2014
Dr Chun-Kit Chui Receives Faculty Outstanding Teaching Award 2012-13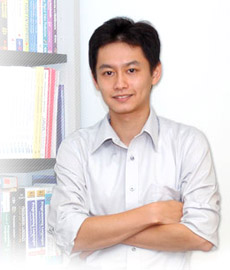 Dr Chun-Kit Chui is selected as one of the two recipients of the Faculty Outstanding Teaching Award 2012-13 (Individual Award) of the Faculty of Engineering in recognition of his excellence in teaching.
Dr Chui is well-liked by his colleagues and students. His teaching philosophy is to foster an innovative culture in class, and to cultivate students' self-learning ability so that they could engage in life-long learning.
Dr Chui obtained his Master and Doctor of Philosophy degrees at HKU. He joined our Department's teaching team as Teaching Consultant since August 2011. In his relatively short academic career, Dr Chui has already contributed to the Department's curriculum development in many ways. He developed and implemented the first self-learning course, assisted in leading the outcome-based learning implementation, provided trainings to tutors on teaching and presentation techniques, and acted as the eLearning Coordinator in Moodle implementation in the Department.
Dr Chui also received the Department's Teaching Excellence Award in 2012-13,
and was thrice selected as the Best Tutor when he was a research postgraduate
student in our Department.
Let's congratulate Dr Chui for his achievement in good teaching!