Guideline for editing page in department web site (Front End):
Browse to the news page in CS web site (https://www.cs.hku.hk/hku-scf-academy-news)

Click on the profile, a front end editor will appear, (If the front end editor no appear, and the "Pen" icon on the right not turn blue, please click it and enable it.)





Guideline for editing page in department web site (Back End):
1. Login with your CS account and Password via (https://www.cs.hku.hk/administrator/)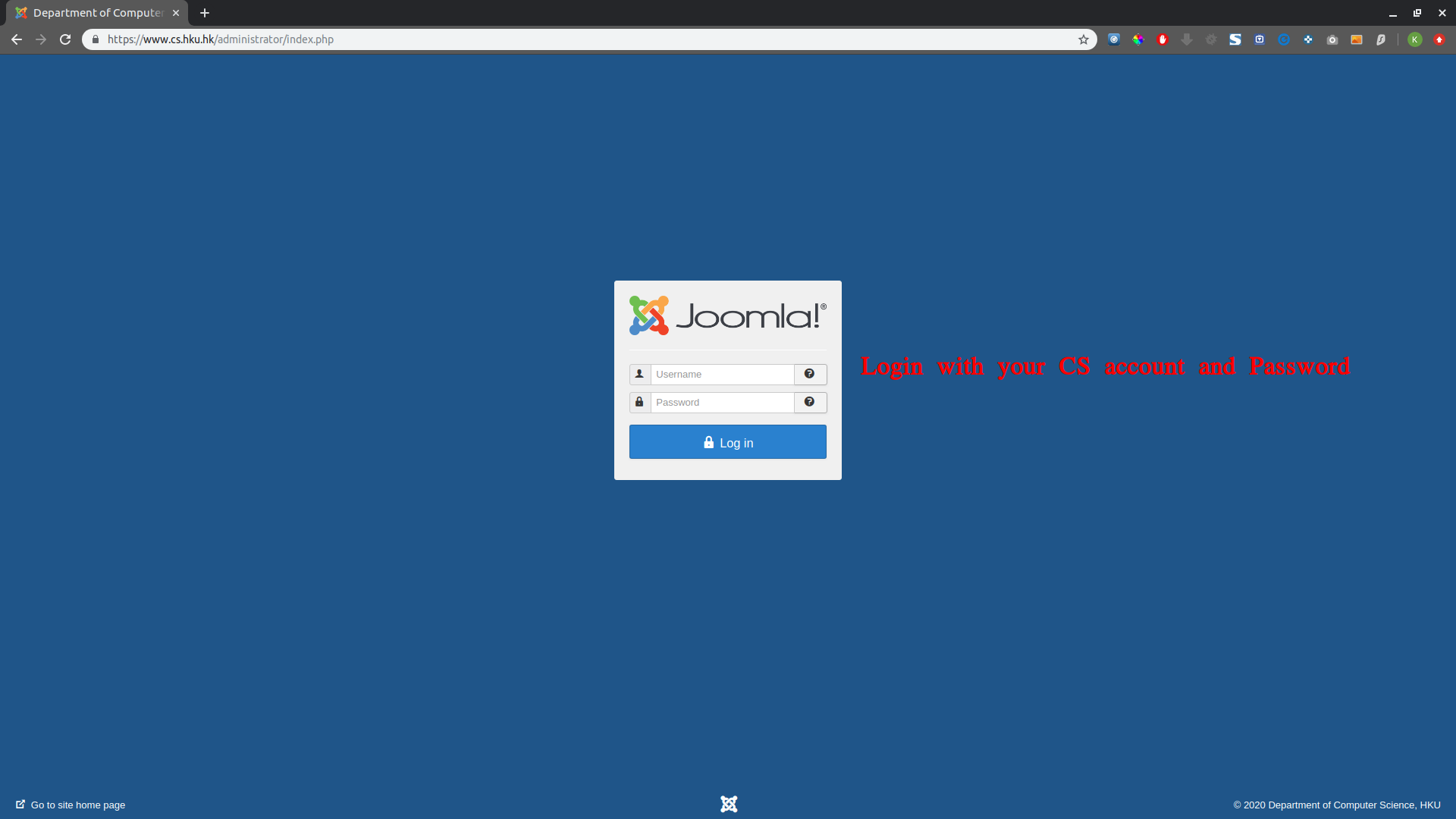 2. After login , please click Content > Articles at the top menu bar.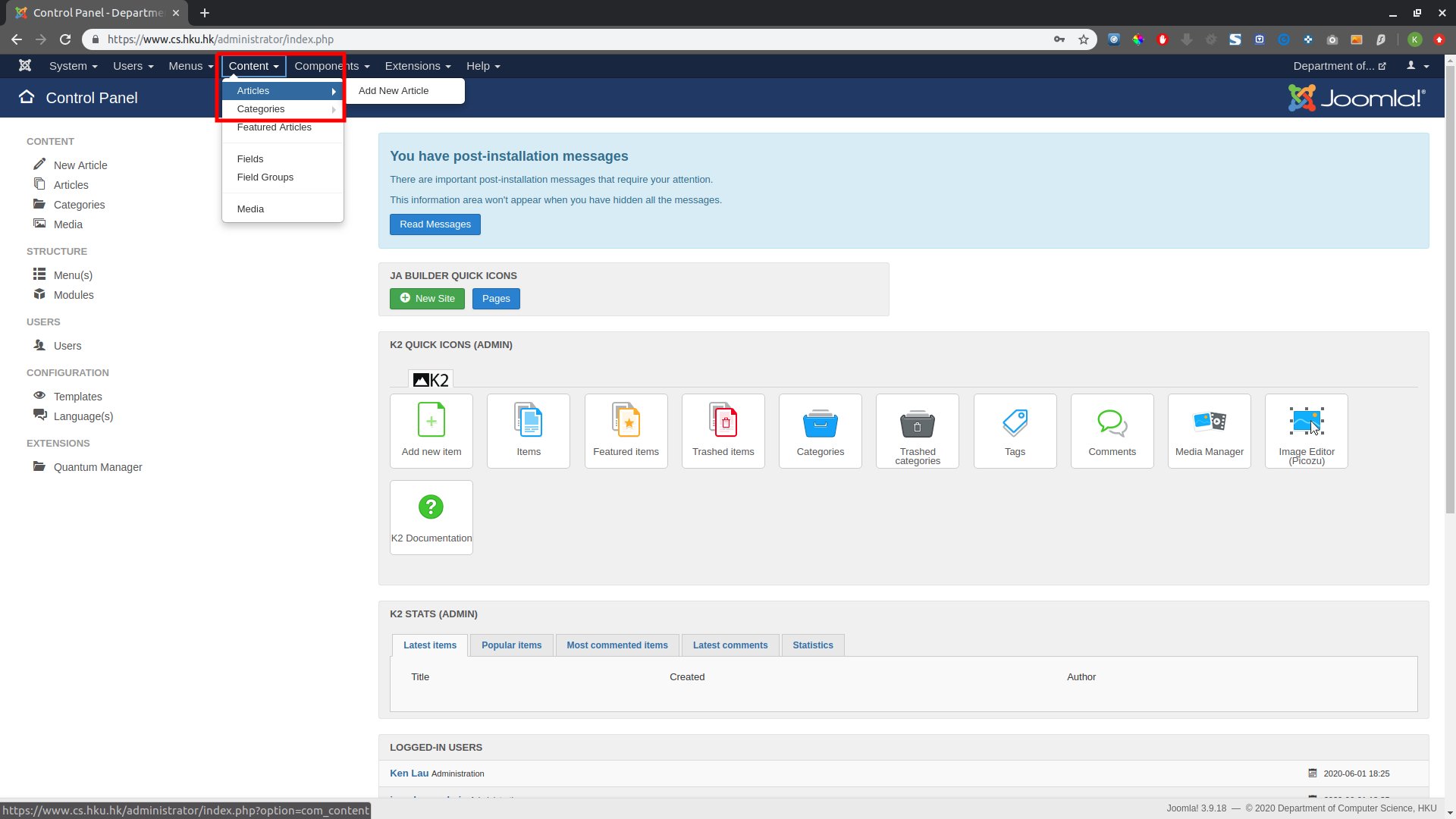 3. Select the Articles you want to edit, in this example, "Latest news of HKU-SCF FinTech Academy" will be used. Type "Latest" in the search box to search, and click the Articles title to access the edit page.
4. Upload Image
4.1 In edit Article view, you can click Insert / Edit Image button to insert or upload images.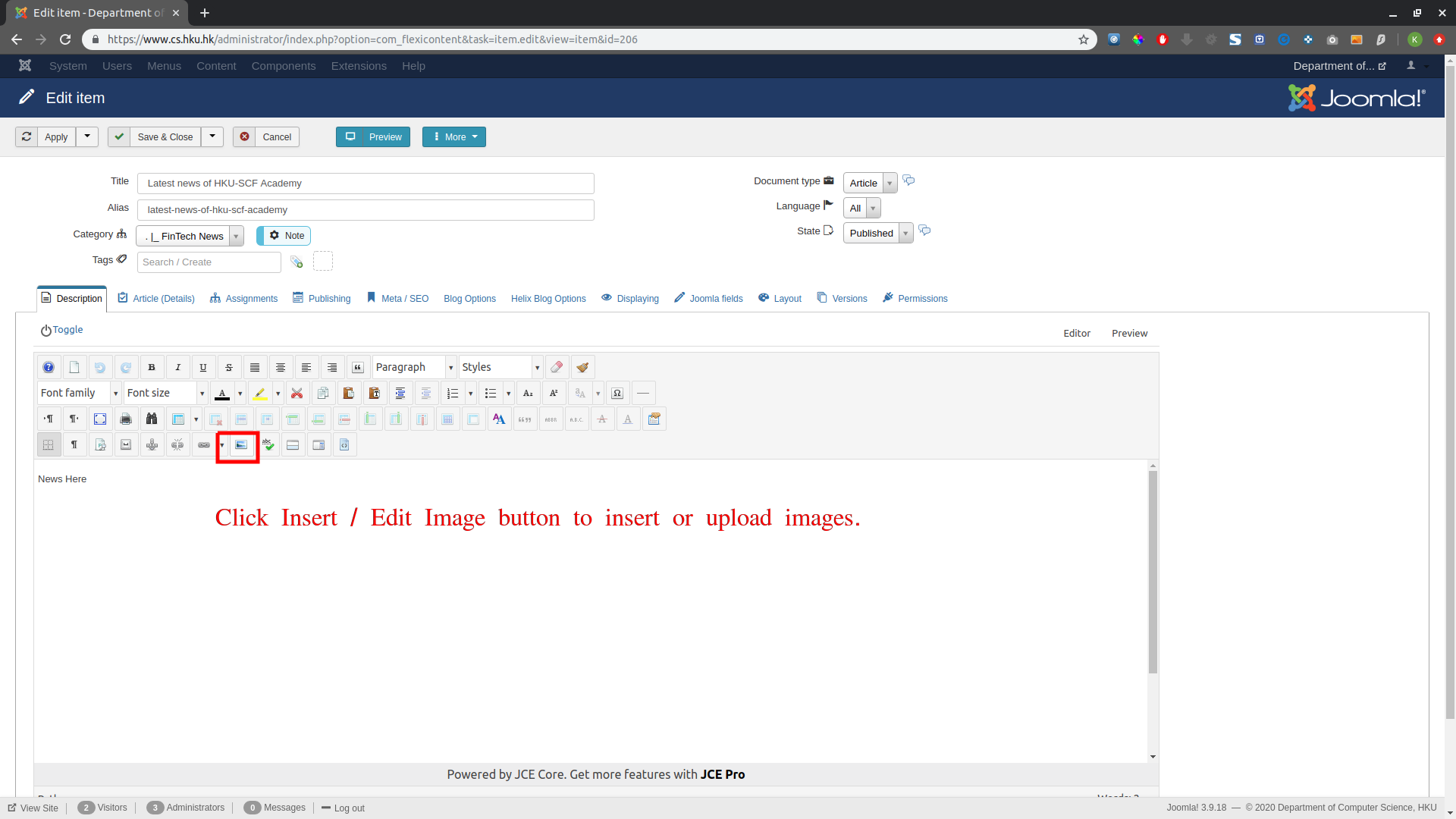 4.2. Click Upload button, Click Browse button and select the image file you want to upload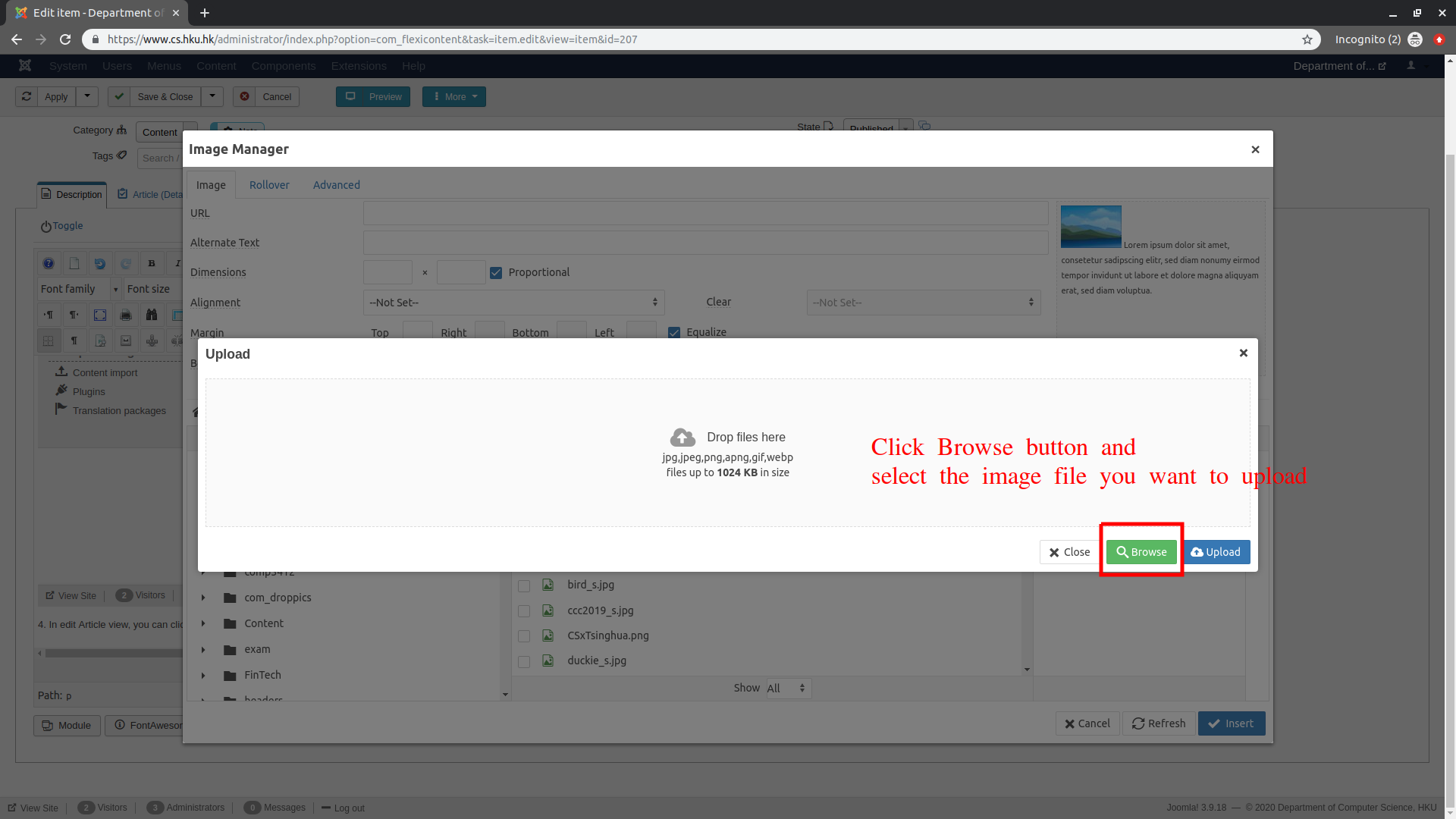 4.3. Click Upload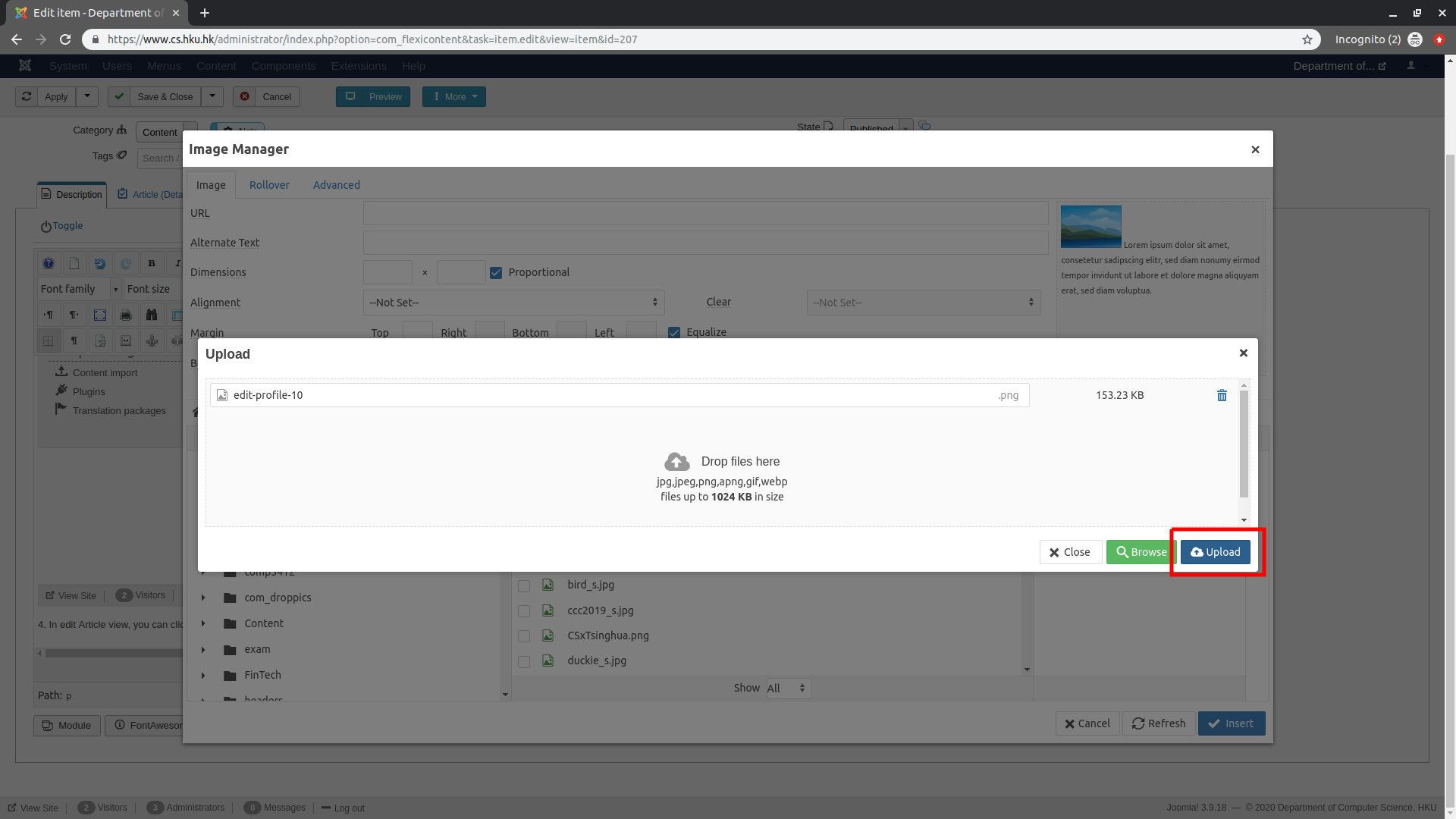 4.4. Click the image file you have just uploaded, and then click Insert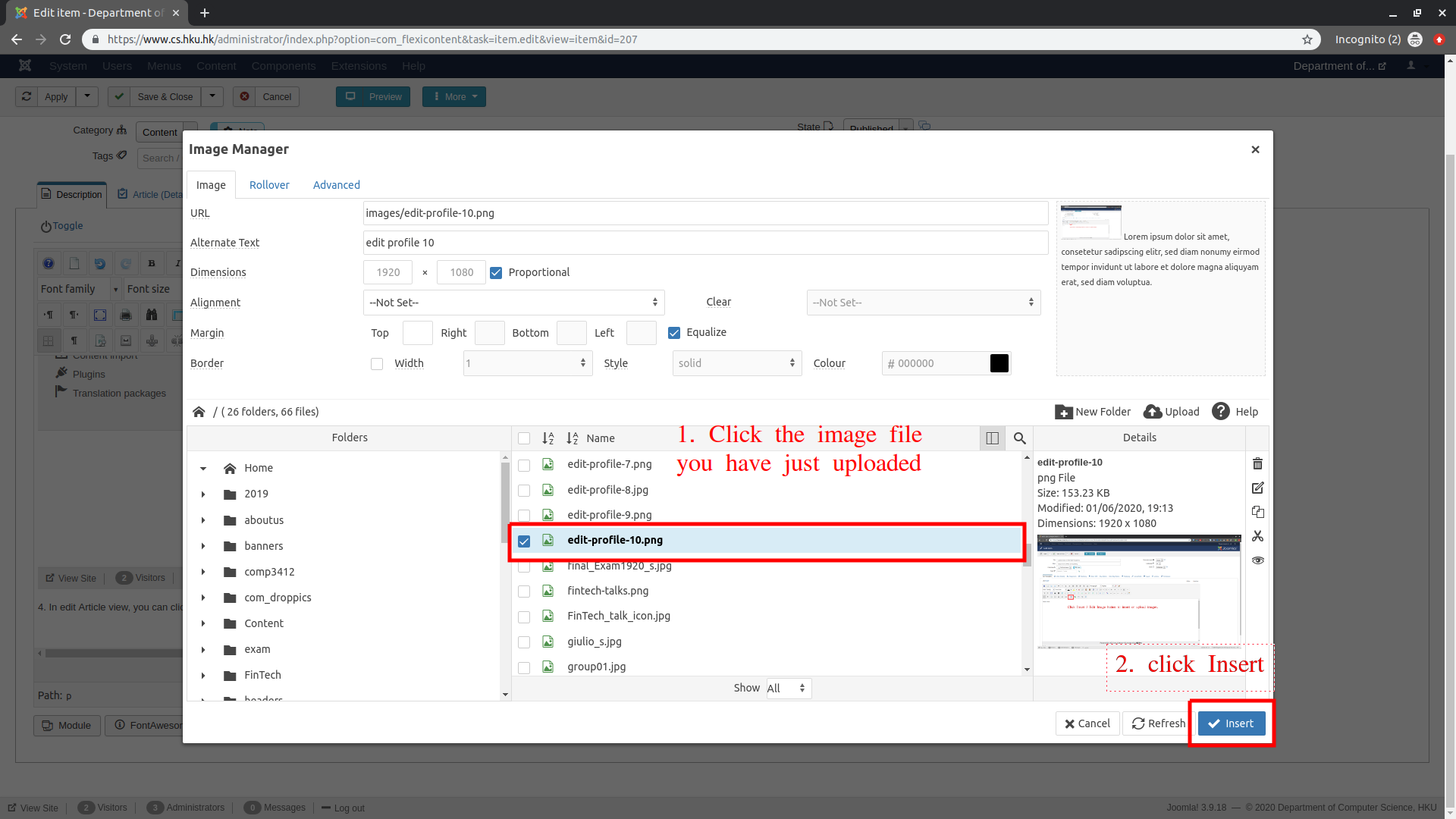 5. For upload files, similar to upload images
5.1 Click Insert / Edit Link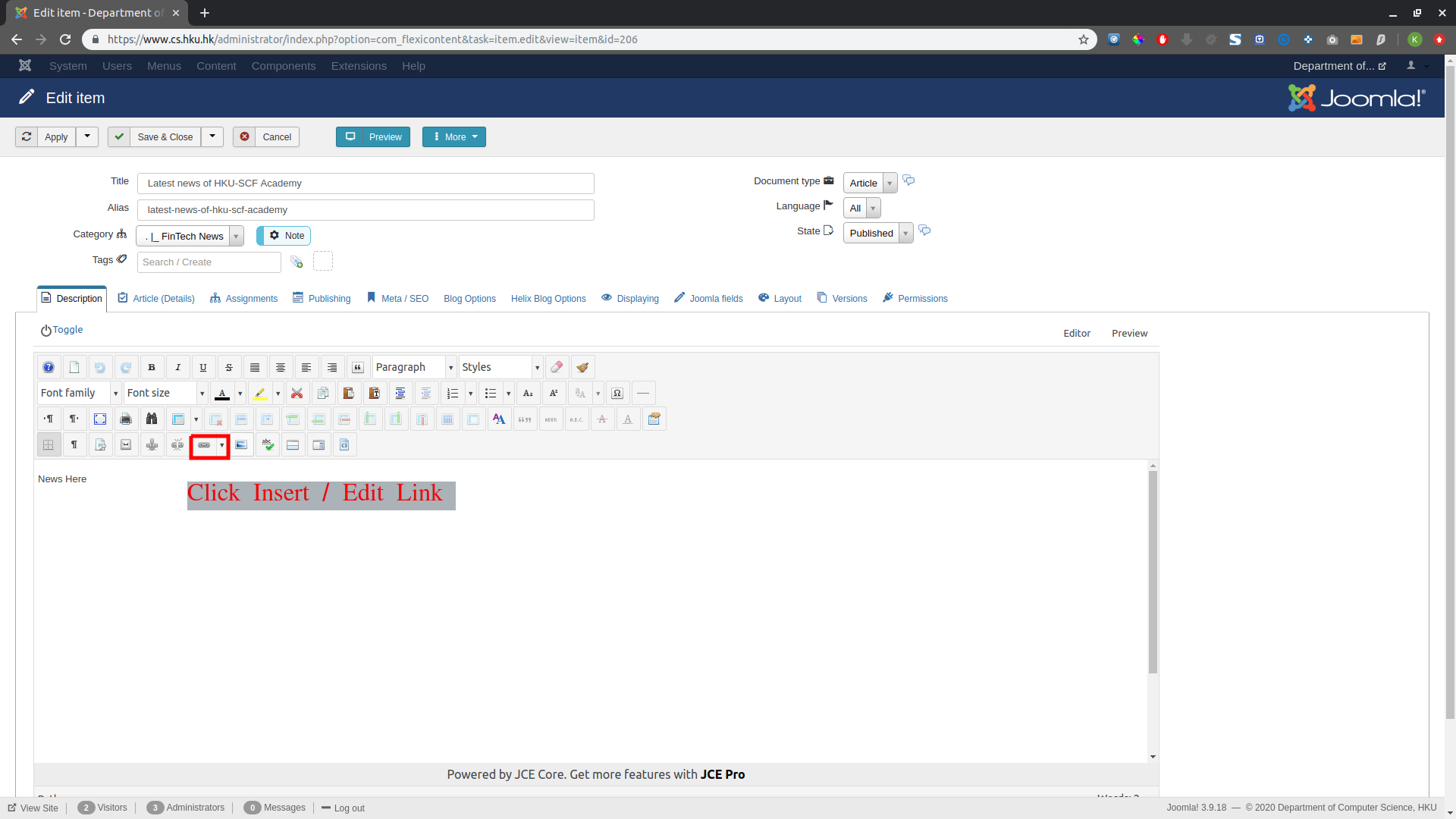 5.2 Click Browse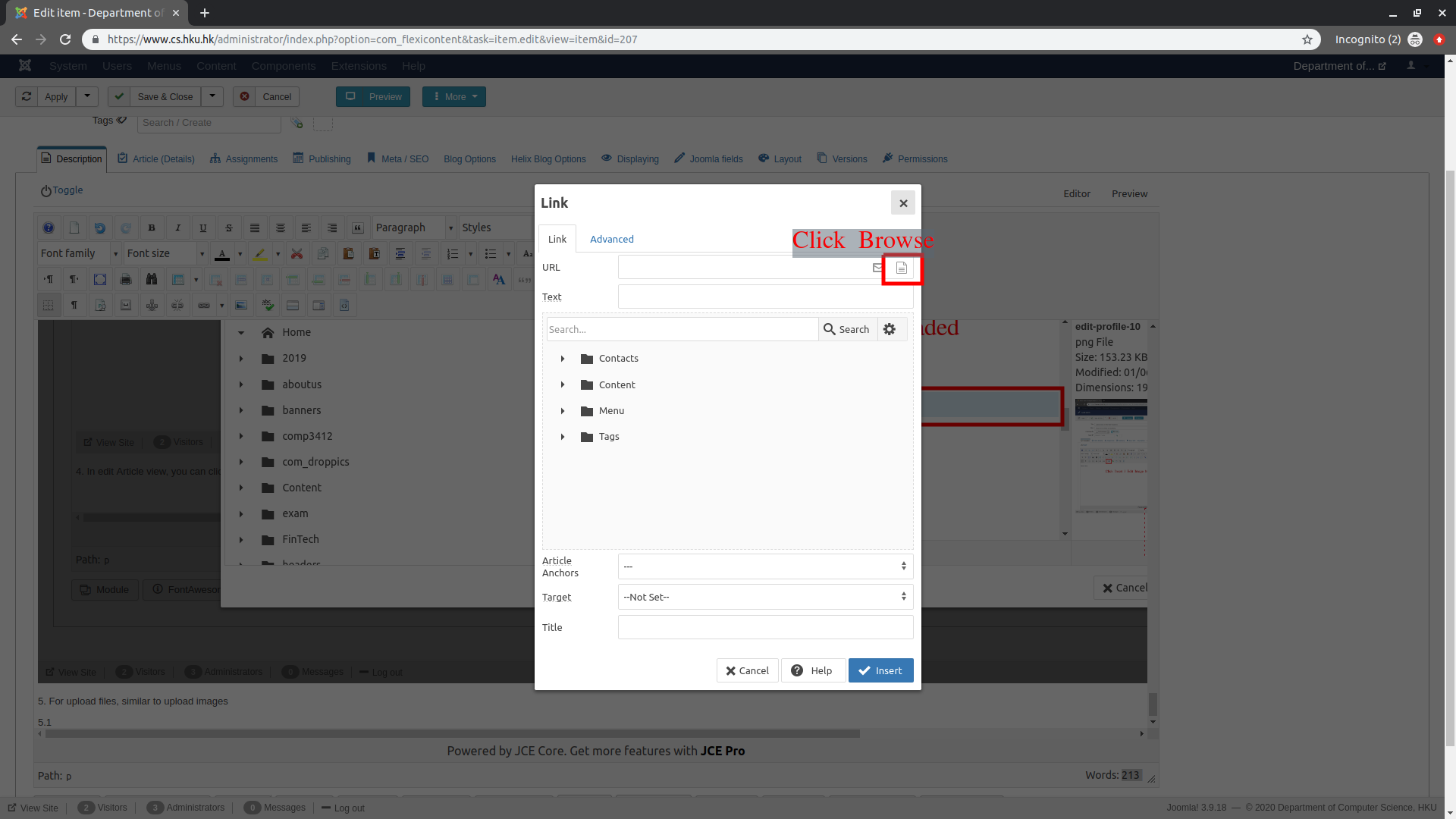 5.3 Click Upload at the right top corner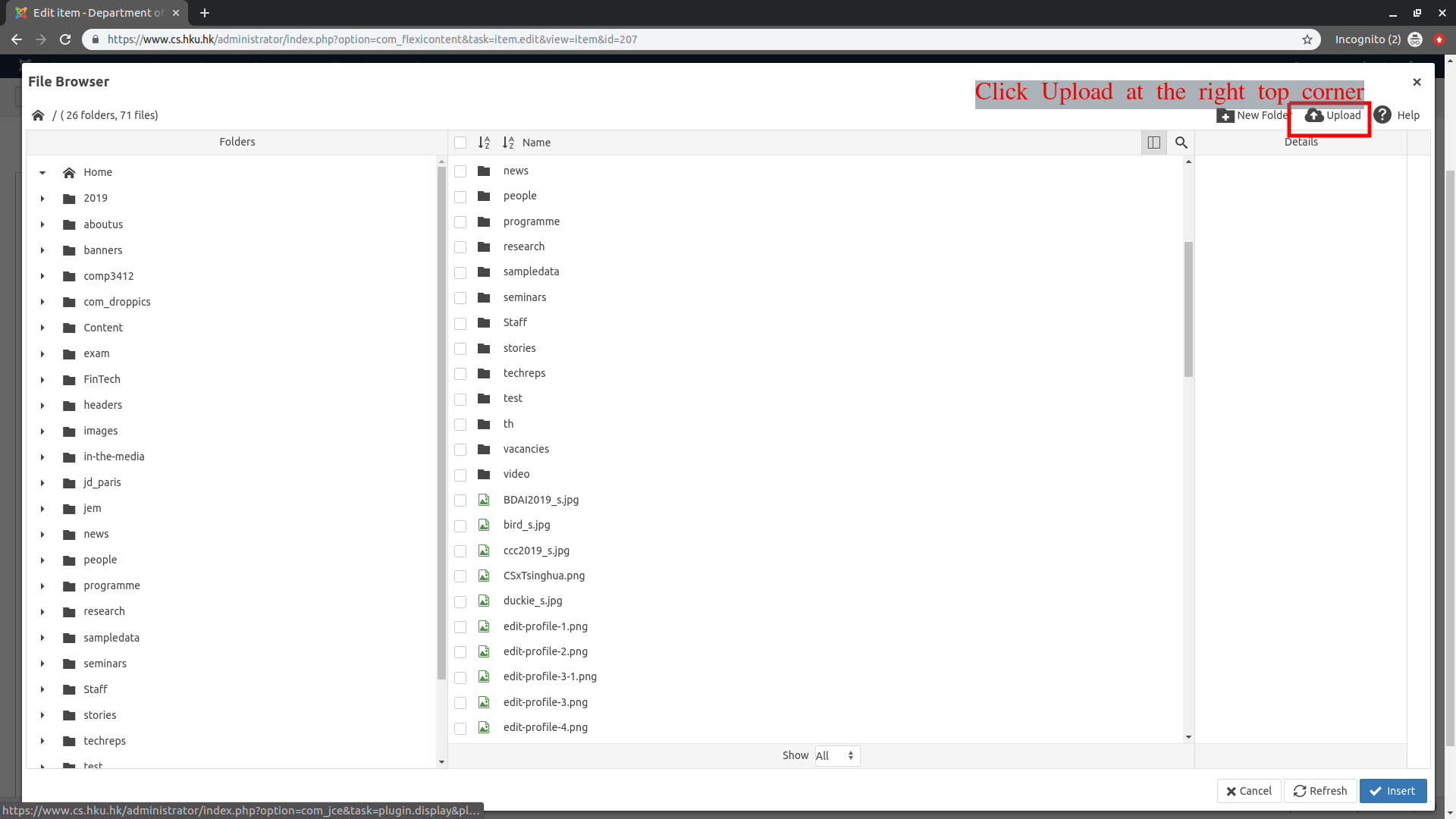 5.4 Click Browse to select file and click Upload to upload file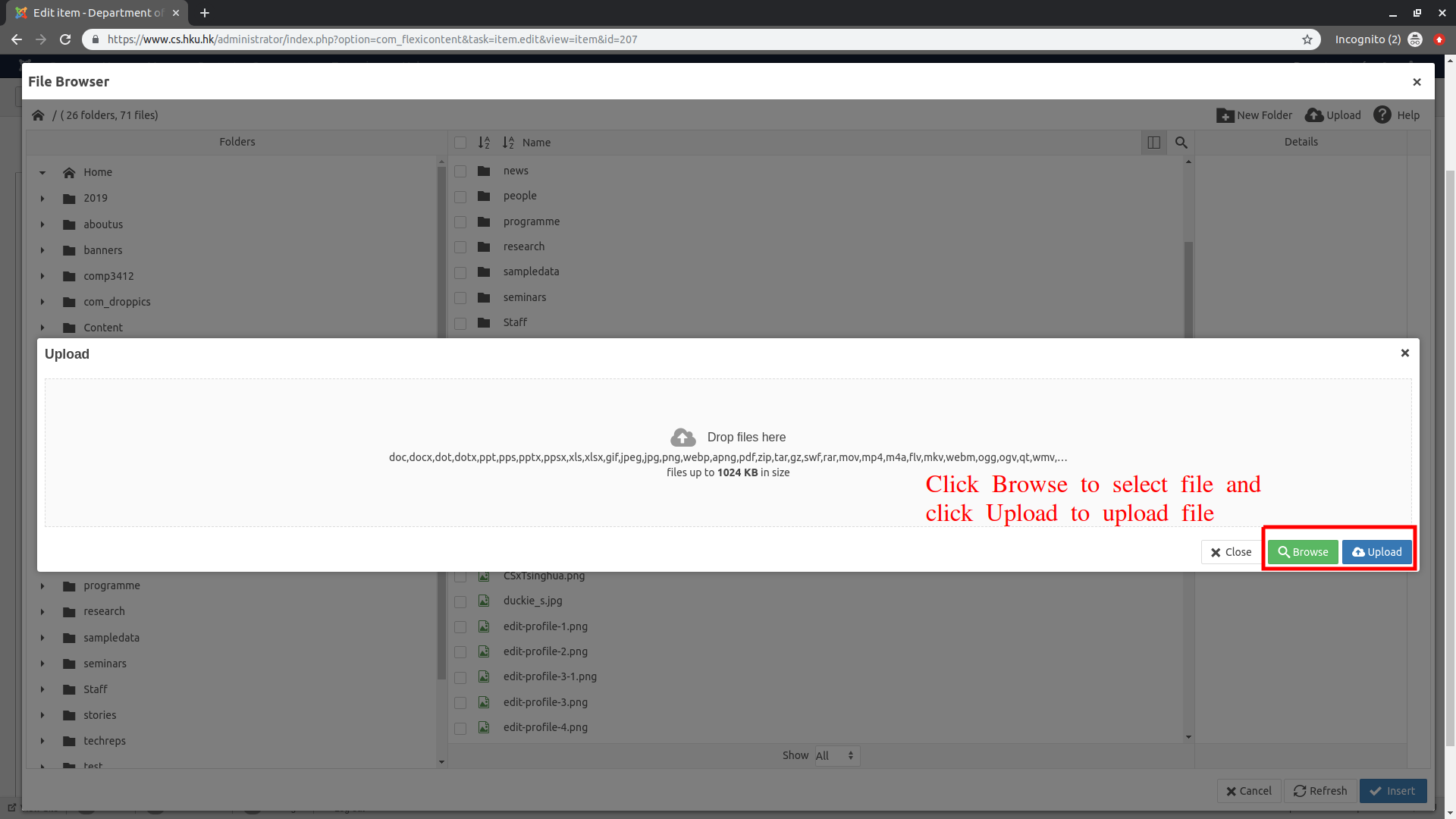 5.5. After uploaded, click Insert at the right bottom corner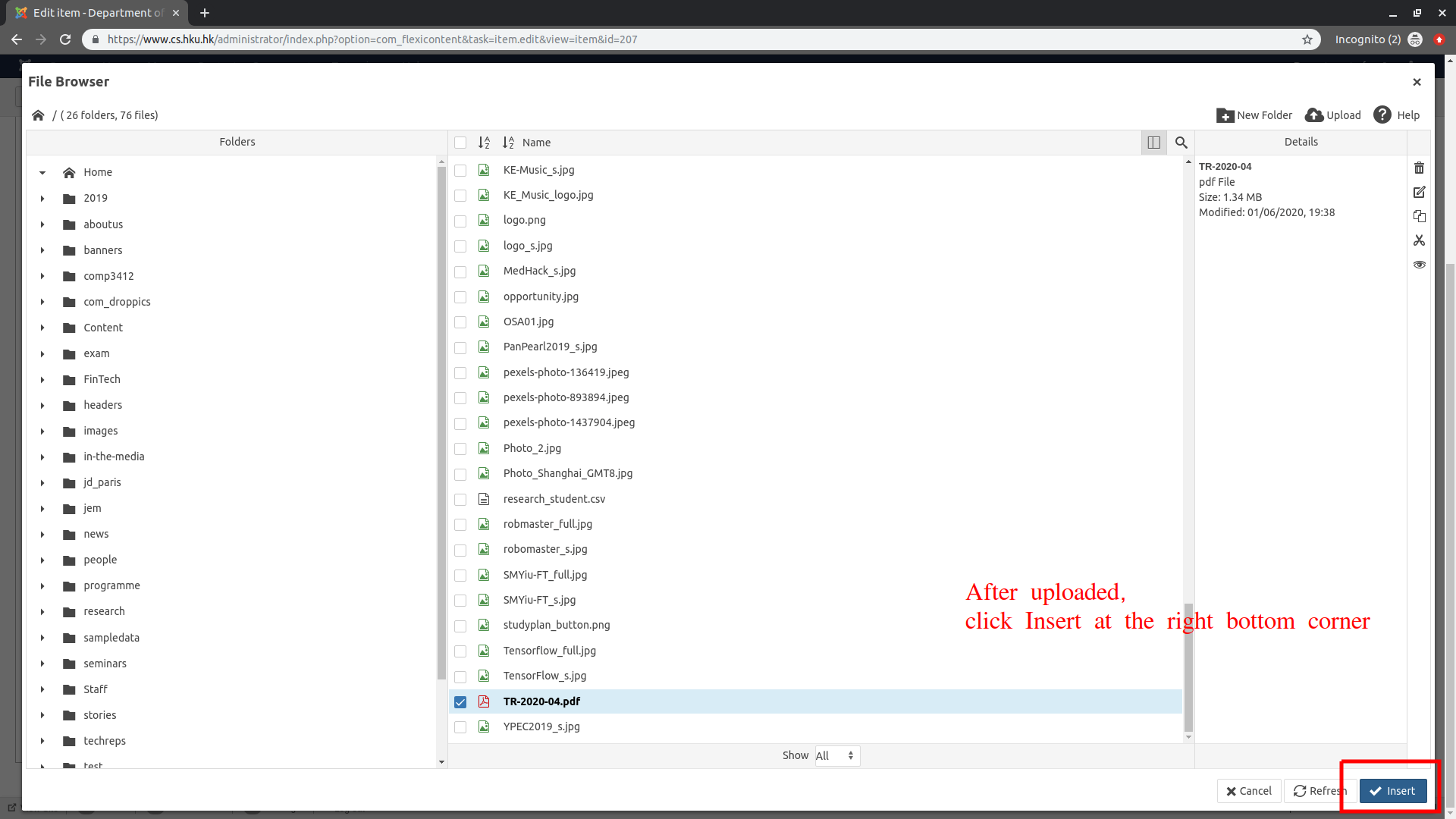 5.6 Input the file link text, and then click Insert.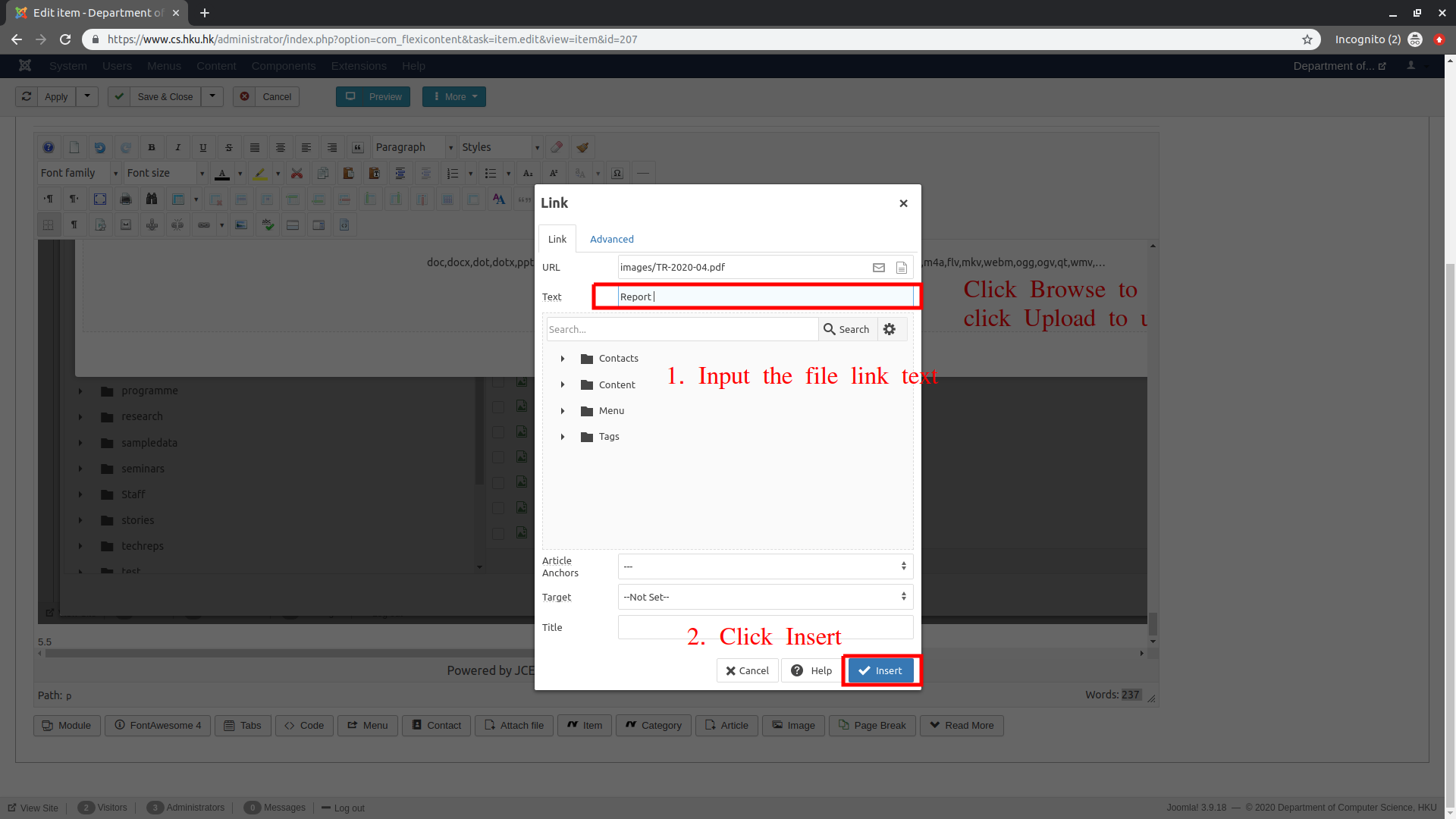 6. After complete the editing, click Save & Close at the top left corner to save it.