May 2, 2013
Dr K.P. Chow and CISC Receive Faculty Knowledge Exchange Award 2013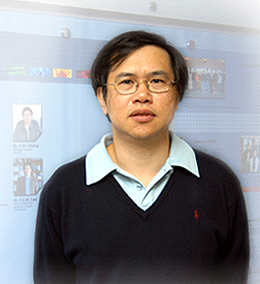 Dr K.P. Chow and the Center for Information Security and Cryptography (CISC) receive the Faculty Knowledge Exchange (KE) Award for 2013 in respect of their outstanding accomplishments achieved in the "Fighting High-Tech Crime in Cyberspace" project.
Dr Chow and staff of CISC work closely with law enforcement agencies including the Electronic Crime Investigation Center under the HKSAR Customs and Excise Department on developing technologies and tools to fight against cyberspace crime in Hong Kong.
Dr Chow architected the cybercrime research roadmap for CISC and supervised numerous MPhil/PhD students on doing research in cybercrime investigation, forensics, cybercriminal profiling and cybercrime modelling.
CISC has actively participated in cybercrime research since 2005, and deployed the first cybercrime monitoring system "Lineament I" in 2007.