July 13, 2011
Two CS Research Postgraduate Students Receive Hong Kong and China Gas Company Limited Postgraduate Scholarship of 2010‑11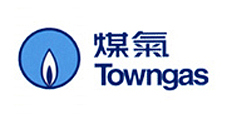 Two PhD students, Mr. Jiang Hao and Mr. Wong Wai Kit received the Hong Kong and China Gas Company Limited Postgraduate Scholarship of 2010‑11. This annual scholarship, which is equivalent to the full or half value of the composition fee, is exclusively awarded to selected research postgraduate students of the Department of Computer Science on the basis of academic merit and research achievement.
Mr. Jiang first registered as an MPhil student in September 2008 and transferred to PhD study in August 2010. He is doing research in the areas of artificial intelligence and computer graphics under the supervision of Professor Francis Lau.
Mr. Wong started his PhD study in our Department right after he obtained his MPhil degree from HKU in 2007. Under the supervision of Professor David Cheung, he had already submitted his thesis on "Security and Computability in Database Applications" earlier this year and satisfied the requirements for the PhD degree.