May 31, 2011
Prof David Cheung and CECID Receive Faculty Knowledge
Exchange Award 2011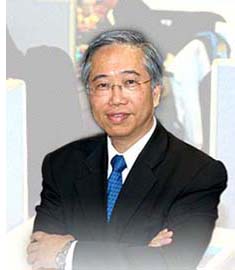 Professor David Cheung and The Center for E‑Commerce Infrastructure Development (CECID) receive the Faculty Knowledge Exchange (KE) Award for 2011 in respect of the outstanding accomplishments achieved in the "ebXML message gateway Hermes and B2B Connector" project.
The Faculty KE Awards, which is newly introduced in 2011, aim to recognize each Faculty's outstanding KE accomplishment that has made demonstrable economic, social or cultural impacts to benefit the community, business/industry, or partner organizations.
In the support letter for award nomination from the Office of the Government Chief Information Officer of HKSAR Government, it was written that "The enhanced Government Electronic Trading Service (GETS), supported by Hermes, was launched in January 2010. Hermes is used for all GETS document processing, and as a user of the software, we are very impressed by its quality. Furthermore, as the Office promoting advance technology and innovation, we are extremely pleased to see a product developed by a local institute reaching this level of success. We thank your team for researching and developing Hermes, which brings tangible values to the trading community in adoption of electronic commerce."
CECID, established in January 2002 under the auspices of the Department of Computer Science at HKU, is a research and development center promoting e‑commerce infrastructure development and advancement.
Please visit the website of CECID at http://www.cecid.org.hk/ to learn more about their projects.