November 19, 2009
Three CS Ph.D. Candidates Receive University Postgraduate Fellowships 2009-2010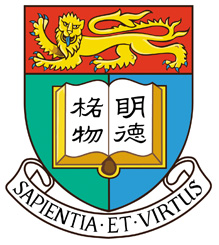 Three of our new research postgraduate students, Mr. WANG Hao, Mr. YU Dongxiao and Mr. YUAN Zhan, who are studying for the degree of Doctor of Philosophy in our Department are selected for the University Postgraduate Fellowships for the academic year 2009-2010.
Mr. Wang is co-supervised by Dr Nikos Mamoulis and Professor David Cheung and is doing research in the field of database. Mr. Yu is supervised by Professor Francis Lau and his field of study is computer network. Mr. Yuan is supervised by Professor Wenping Wang and is working on a thesis on computer graphics.
The University Postgraduate Fellowships Scheme is supported by The University of Hong Kong Foundation for Education Development and Research. The Fellowships are awarded to highly selected new full-time PhD students who have excellent academic records.
The Award Presentation Ceremony will be held on November 26, 2009.