October 2, 2009
Cai Duo (CS2) participates in the Global Citizenship Programme 2009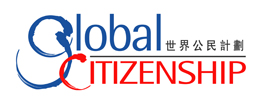 Mr. Cai Duo, a current BEng(CompSc) Year 2 student, was one of the thirty students selected from different universities in Hong Kong to participate in the Global Citizenship Programme which was held in this summer in Bangkok of Thailand.
This Programme is initiated by the Dragon Foundation and managed by the Institute of International Education. This year, the theme of the programme is "The Impact of the Global Financial Crisis on the International Community".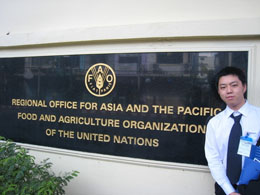 In this Bangkok trip, Mr. Cai visited the regional headquarters of globally oriented agencies of the United Nations and transnational organizations in Asia, and attended seminars delivered by important people from whom he learnt more about the young people's position and role in relation to the world that they live in. Mr. Cai commented that this programme is very well-organized and enhances his global vision.
More information on this programme can be viewed at:
http://www.dragonfoundation.net/globc.htm